Benefits of Workers' Compensation Helping You Maximize Your Compensation
Workers' Compensation Benefits
Experienced Concord Workers' Compensation Attorney
If you or someone you know has sustained moderate, serious or catastrophic injuries due to a work-related accident, it is imperative that you secure the representation of a Concord workers' compensation lawyer immediately. Without a skilled and seasoned lawyer guiding you through the complexities of the legal system, it can be more likely that your rights and freedoms may be taken advantage of.
The Law Offices of Darrin M. Gamradt, P.C. does not believe that you deserve to shoulder the costs of your unexpected medical expenses. Give them the opportunity to help you file your claim in an effective and efficient manner. You deserve to be compensated for your losses and the firm can help you maximize your award.
You may be entitled to receive the following benefits:
Medical care benefits
Rehabilitation expense benefits
Disability coverage benefits
Death benefits
Medical Care for Workers' Compensation
Through workers' compensation, you may be entitled to receive medical care benefits. Medical care damages are paid for by your employer to help you recover from an injury or illness caused by work. Depending on your condition, you may receive thousands of dollars in compensation for medical care.
Under this care, all expenses necessary to treat your injury or illness can be covered including hospital and medical bills. Depending on the specific factors involved in your work-related injury, your benefits are likely to cover your medications, doctor's visits, surgeries and special needs equipment. Oftentimes, workers' compensation must also cover any future medical care or ongoing medical care that is a result of your injuries. For example, if you suffer mesothelioma from asbestos exposure, workers' compensation should cover your lengthy hospitalization and treatment.
It is possible that your coverage may include services such as pain therapy, counseling and acupuncture. In order to establish exactly what services are covered under your workers' compensation claim, work with the firm. The Law Offices of Darrin M. Gamradt, P.C. will review your case and inform you of your rights and legal options.
Rehabilitation Expenses
The therapeutic and medical care necessary to help you recover from your injury or illness (such as physical therapy) are covered under rehabilitation benefits. This benefit also covers all care and training necessary for you to regain your abilities and skills to return to work.
If the injures you sustained in your accident prevent you from returning to your former job, your rehabilitation benefits may pay for retraining, tuition, an evaluation and other expenses that may help you become qualified for a different career.
Disability Coverage in Concord
During the period of time that you are unable to return to work due to your work-related injury or illness, your lost income and earnings are compensated by disability benefits. For example, if you are unable to show up for work at a construction site because you are recovering from a severe femur fracture that occurred at the site earlier that week, you can receive disability benefits to cover that cost of wages. This way, you won't need to suffer financial loss for an accident that would have been avoided if you weren't at your job.
If you don't recover completely from your injury, you may be able to achieve permanent disability benefits from workers' compensation. For example, if you fall off of a ladder while at work and are paralyzed from the waist down, you could seek permanent disability. Also, individuals who suffer traumatic brain injuries, spinal cord injuries, or other permanently debilitating conditions can request these consistent payments.
The benefits that you may receive are based upon the amount of earnings that you were receiving prior to you injury. Generally, the amount awarded is two-thirds the amount of your wages.
However, you may not be required to pay income tax on these benefits. You may be required to wait a period of time before you can begin to collect your benefits.
If you have been injured or sustained an illness due to a work-related accident, your disability will fall into one the following categories:
Temporary total disability – individual is prevented from working at all for a limited time
Temporary partial disability – individual is prevented from performing some duties for a limited time
Permanent total disability –individual is completely incapacitated and will never return to work
Permanent partial disability – individual is partly impaired from work ability
Supplemental Job Displacement Benefits
Benefits of this nature are only given to individuals who were injured in 2004 or later. They are vouchers to help pay for retraining or skill enhancement if you don't recover completely and aren't able to return to work with your former employer. For example, a person who suffers back injuries at an active job may need training to acquire a desk job in the future that requires less mobility.
Work-Related Death
Has your spouse, child, parent or sibling whom you are financially dependent upon been killed in an unexpected work-related accident? If so, you may be entitled to receive death benefits. Under this benefit, the state will calculate the amount of money your deceased loved one was earning and award you a percentage of the sum. Though they are not the main purposes of this benefit, funeral and burial costs may also be covered.
Due to the complex nature of death benefits, we strongly advise you against navigating through the legal system without the supportive assistance of the a Concord workers' compensation attorney. You can be confident that The Law Offices of Darrin M. Gamradt, P.C. will treat your case with the care, respect and sensitivity that it deserves.
Make Every Decision an Informed Decision!
Regardless of the circumstances concerning your workers' compensation claim, the next step you take may make all of the difference in the outcome of your award. Make the smart choice – work with a skilled workers' compensation representative. Upon securing the representation of the firm, The Law Offices of Darrin M. Gamradt, P.C. will investigate your case and offer you our legal solutions and supportive assistance every step of the way. While you focus on your emotional and physical recovery, the firm can tirelessly pursue your goals and seek to maximize of your award.
---
Find out what you are entitled to by contacting the firm. They are proud to offer each prospective client a free case evaluation. Call today to speak with an attorney!
---
Testimonials
Hear What Past Clients Have Said
"Thank you Mr. Gamradt for your help and support with my legal matters. You were very supportive and patient as we went through this process together. I could not have asked for a better Lawyer and ..."

Dennis Bryant

"Just wanted to say thank you for your efforts to negotiate a reduced plea for me."

Client

"I was very pleased with the outcome and he made my life just that much easier."

Client

"Your company represented my dad for a case that has been being pushed back since 2016. We thank you for all you have done for us and many others."

Breanna Hanton

"Darrin Gamradt was very professional, very reasonable priced and well educated in the particular area of law I needed assistance with."

Jennifer K.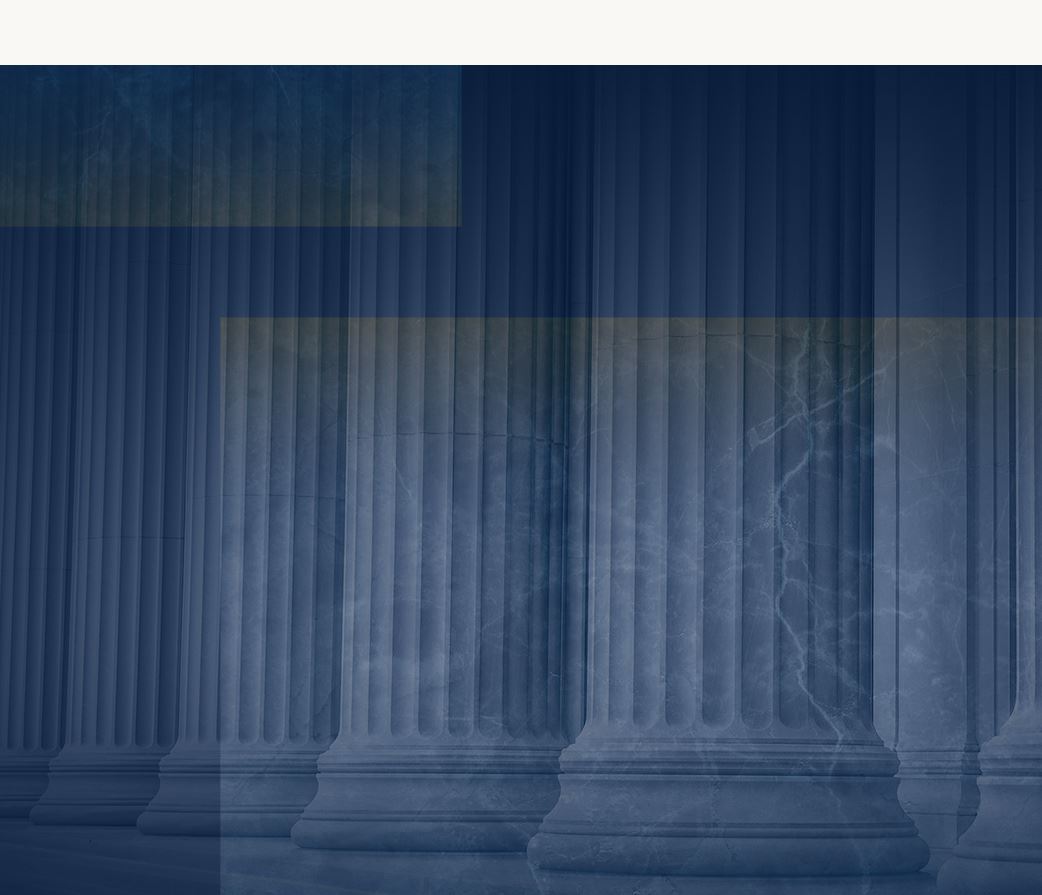 Extensive Legal Experience in a Variety of Practice Areas

Exceptional Track Record Of Successful Case Outcomes

Prioritizes Client Satisfaction Above All Else

Former Insurance Company Representative
Schedule a Consultation Today
Call (888) 372-1301 or Submit This Form