Traffic Violations Defending Your Rights & Serving as Your Aggressive Advocate
Traffic Attorney in Concord, NC
North Carolina Points for Speeding, Reckless Driving, & More
4 point infractions:
Reckless driving
Following too closely
Illegal passing another vehicle
3 point infractions:
Running a stop sign
Speeding over 55 miles per hour are 3-point infractions
A DWI/DUI will most likely result in an automatic suspension for up to a year. If your license is being suspended because you lost points through a number of moving violations or due to a single serious infraction, you must take action now.
**If you lose 12 points over a 3 year period, you will lose your driving privileges for up to 60 days.
---
If you are facing charges of a traffic violation, do not hesitate to contact our team for a consultation today!
---
Severity of Traffic Tickets and Citations
It's critical to understand that a Concord, NC traffic ticket or citation is an order for you to appear in court on a certain date and time. A traffic ticket or citation is given to the driver so the police officer doesn't have to take them into immediate custody. Your traffic ticket will include the motor vehicle statute(s) that were supposedly violated.
Although many of these offenses are waivable, meaning that you can plead guilty and pay your fine, thus waiving your court appearance, more serious offenses are non-waivable, meaning you are required to appear in court. When your appearance in court is mandatory, failure to appear can result in a judge making an order for your arrest.
Penalties for Traffic Violations
The majority of traffic violations in North Carolina are categorized as infractions, with penalties costing up to $500; however, more serious offenses can include higher monetary fines and/or imprisonment. Certain traffic violations such as driving with a suspended license or driving without a valid license or without liability insurance can incur serious penalties and it's important to seek legal representation in order to mitigate any criminal and administrative penalties you are facing.
Moving and Non-Moving Violations
Violations are categorized by moving and non-moving violations. This means they are classified whether the vehicle was in motion during the violation or not.
Moving violations include the following:
Speeding
Reckless driving
Driving without a seat belt
Running a red light or a stop sign
Failure to use turn signal
DWI/DUI
No liability insurance
Illegal passing
Non-moving violations include the following:
Parking in a handicapped zone
Illegal parking
Having a missing license plate
Concord, NC Traffic Stops
Have you ever been stopped by police and asked the question, "Do you know why I pulled you over today There are many reasons why police officers can stop you while you are driving a vehicle, some of which are actually a little hard to believe.
If you are driving a vehicle, and an officer sees your license plate, they are within the confines of many judicial decisions to run your tag to see if the license plate is matched to the proper vehicle and if the registration is current. They can also check to see if the registered owner of the vehicle has any outstanding warrants. If the registered owner does have outstanding warrants, and the officer cannot determine if the driver is obviously not the owner (i.e., if the registered owner is a woman, and the driver is a man, it would be obvious that the owner was not driving) they are within the letter of the law to conduct a traffic stop.
Speeding is a very common reason for a traffic stop to occur. In fact, an officer does not need to have radar or any technological evidence to stop a vehicle if he observes the vehicle and concludes that it is travelling over the speed limit.
Our Appeals court has held that "it is well established in this State, that any person of ordinary intelligence, who had a reasonable opportunity to observe a vehicle in motion and judge its speed may testify as to his estimation of the speed of that vehicle,"
But can an officer legally stop a vehicle which he believes is moving too slowly? In North Carolina, it is not completely settled as to whether an officer may conduct a traffic stop based on a reasonable suspicion that criminal activity is afoot merely because he observed a vehicle driving under the speed limit. When an officer notices a vehicle travelling under the speed limit, it may give rise to a suspicion that the driver is impaired. But the courts are split on whether a slow moving vehicle is enough to conduct a legal traffic stop. Most of the times, the court points to other factors, such as weaving or crossing a double yellow line, that support the question of reasonable suspicion.
Fighting Traffic Violations with a Qualified Traffic Attorney in Concord, NC
Even when the situation looks cut and dry and you don't see how to fight the ticket, you should speak with a traffic attorney in Concord, NC who can advise you of strategies that could help you. Paying the ticket is equivalent to admitting guilt, and if you do you will lose points on your driver's license. You will be that much closer to having your license suspended in the future and potentially facing a steep increase in your monthly rates.
Reasons To Choose The Firm
Exceptional case evaluations
Track record of success
Nearly 10 years' experience
When you need help fighting a traffic ticket, come to The Law Offices of Darrin M. Gamradt, P.C. Our Concord criminal defense attorney from the firm will consult with you about every aspect of the case, from the specific circumstances of your traffic stop to the evidence against you and your individual priorities in the case. The burden of proof is on the prosecutor and the police officer who issued the ticket, and through aggressive cross examination it may be possible to have the charge dropped.
---
Contact a Concord traffic ticket lawyer who can help you fight a traffic violation! Work to prevent losing your driver's license and being forced to pay steep rates of insurance.
---
Testimonials
Hear What Past Clients Have Said
"I was very pleased with the outcome and he made my life just that much easier."

Client

"Thank you Mr. Gamradt for your help and support with my legal matters. You were very supportive and patient as we went through this process together. I could not have asked for a better Lawyer and ..."

Dennis Bryant

"Your approach to your future possible clients is top-notch and highly commendable."

Client

"Your company represented my dad for a case that has been being pushed back since 2016. We thank you for all you have done for us and many others."

Breanna Hanton

"Any problem I had Mr. Gamradt handled or got it handled for me immediately. He was awesome and I recommend to anybody dealing with law problems. Reach out to him ASAP. Thanks sir"

Josh Cornelius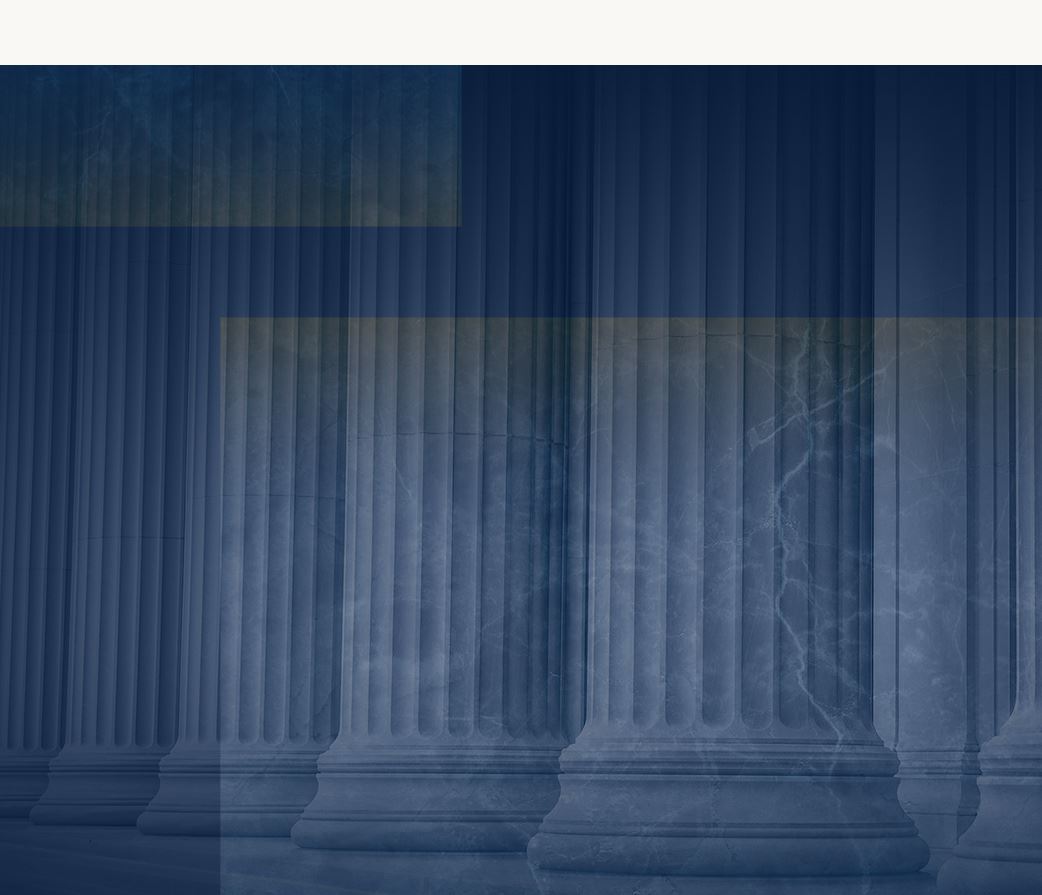 Extensive Legal Experience in a Variety of Practice Areas

Exceptional Track Record Of Successful Case Outcomes

Prioritizes Client Satisfaction Above All Else

Former Insurance Company Representative